WARATAH TECHNOLOGY CAMPUS
Year 7-10
&
Gifted & Talented Programs.
Diverse Curriculum.
Extra- Curricular Actvities
&
Innovation In Teaching and Learning
Student Leadership Programs
iLearn - Self Directed Learning Time
&
Celebrating Individual and School Achievements
Promoting Excellence, Respect & Responsibility
Welcoming School Environment
High Quality Teaching
A Culture of High Expectations
Strong Professional Learning Program
Welcome to Callaghan College Waratah Technology Campus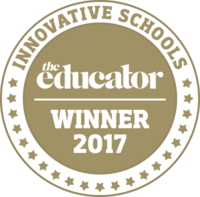 Waratah Technology Campus is a school of EXCELLENCE, INNOVATION, OPPORTUNITY and CARE providing quality learning for students in Years 7-10. The campus is part of Callaghan College which is a leader in the provision of outstanding educational and training opportunities. Waratah Technology Campus is a proud member of the Callaghan Education Pathways, a learning community uniting the college campuses and partner primary schools to provide specialised learning environments and a smooth continuum of learning for students K-12. Our school takes pride in five main aspects:
A Positive, Safe, & Caring Environment
We are a proud and welcoming school that promotes excellence, respect and responsibility and that celebrates individual and school achievements.
High Expectations For Excellence In Learning
Including a strong professional learning program for staff which ensures high quality teaching within a culture of high expectations, leading to tangible academic success.
Innovative Educational Programs
Including iLearn lessons, portfolio presentations, student leadership programs and a team teaching environment.
Individualised, Diverse Learning Opportunities
Including a wide range of curriculum subjects, gifted/talented programs, accelerated classes and extra-curricula opportunities.
Callaghan College – A Collaborative Learning Community
Which involves the advantages that come with the teamwork and sharing of 18 schools in the learning community.